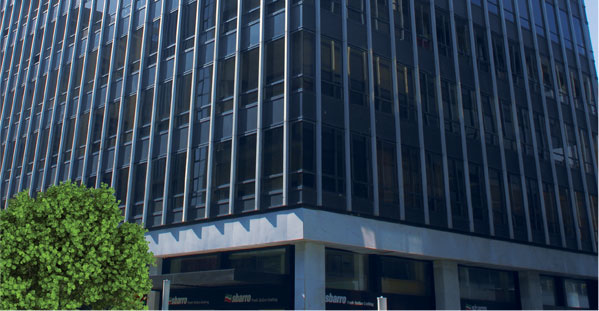 Property Advisory Services Lebanon, Real estate research Lebanon, Property consulting in Lebanon
As the leading name in the Lebanon real estate industry, we offer complete professional property advisory services. We conduct in-depth real estate market analysis to ensure a consulting service that can help our clients make the most profitable decisions when it comes to property.
RAMCO is proud to offer the best property advisory services in Lebanon, and we've been selected winners two years in a row of the International Property Awards for best property consultancy Lebanon. Our property consulting service is based on extensive real estate market research and analysis conducted by our in house team of experts. Whether you are a buyer, seller, or an investor, we will help you make the most out of your real estate decisions. So call us now and discuss your needs with our experts.
RAMCO offers bespoke property advisory and real estate research tailored to the Lebanese market. Having undertaken a large number and variety of consultancy and advisory projects over the past years, at RAMCO we cater our research to suit your needs. Our research & analysis team provides in-depth tailor made reports on demand as well as periodic reports, which we sell to businesses and institutions. We also release The Quarterly every three months, which is a free publication designed to offer information and insight into different aspects of the real estate market in Lebanon. You can download our latest Quarterly from the link on this page.
Our research Team
Dr Guillaume Boudisseau - PhD
Guillaume has been living in Lebanon since 1994, when he came to focus his scientific research as part of his studies on the Urban Geography of Beirut.
Between 1995 and 1996, Guillaume worked as the assistant to the Director of CERMOC in Beirut (Centre d'Etude et de Recherche du Moyen Orient Contemporain) as part of the research division of the French Embassy linked to the French Foreign Ministry.
In 2001, Guillaume obtained his PhD in urban geography from the University of Tours, France. Guillaume's thesis focused on the urban evolution of Hamra, explaining how the urban landscape of Hamra changed over the last 50 years and the reasons behind this evolution.
Between 2003 and 2005, he worked as independent consultant specialized in undertaking feasibility and market research studies covering the residential, office, and retail sectors in Beirut.
Guillaume joined RAMCO as Director of Research and Consultancy in 2005.
In parallel, he is Professor of Urbanism and Beirut Retail Geography at ALBA University since 1998 and has been responsible since 2002 for the yearly publication of the real estate report in 'Le Commerce du Levant' magazine.

Soha Yammine
Soha Yammine is a business graduate, who has worked in a variety of sectors. She started her career in the education system, teaching at primary and middle school and university levels. She then moved into publishing, holding a job as marketing and training consultant to English-medium schools with McGraw-Hill Publishers, covering the Middle East and Africa.
After a brief experience in the world of media communication (working with a below the line media agency), Soha joined Lebanon Opportunities, a leading local business publication, where she worked first as investigative reporter then as senior editor.
In parallel, she took a number of copy-writing, copy-editing and editing jobs on a free-lance basis, working on a number of real estate market survey projects with RAMCO, before joining RAMCO as a full-timer in May 2010.