Sell apartments in Lebanon, Lease real estate in Beirut Lebanon, real estate broker Lebanon
If you want to sell an apartment in Lebanon at a price you desire, we are your best bet. We are real estate brokers known for helping buyers as well as sellers meet their expected goals. We deal in all kinds of property including commercial lease real estate in Beirut.
'How can I sell my apartment in Beirut?' It is just another question we have been answering over the years. All you need is some professional help from real estate brokers which is exactly what we can offer. From residential apartments to commercial lease real estate, we help sell all kinds of property in Lebanon.
If you have an apartment, office, or retail unit in Beirut that you would like to sell or let, RAMCO can help you. We aim to get you the best possible price in the shortest possible time, and, equally importantly, to find you the right sort of client for your property. Our agents will ensure your property is photographed, included on our website, and sent to our database of current clients looking for a property such as yours. RAMCO can provide you with the right tools to to maximize your property's exposure and find you potential buyers and tenants. We will coordinate with you to conduct site visits and help negotiate on your behalf, through to signing and completion.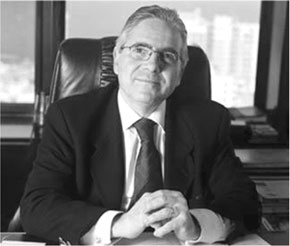 Expert Advice
Our sales and lettings agents are more than just brokers, they are also advisers. Their job is to advise you on market realities, suggest a fair market value for your property and guide you through the process of selling or renting your property. They will be there every step of the way right up until completion.

Seller's Guide
Finished Apartment, Office, or Retail Unit
The seller should prepare a recent Property Certificate (Ifada Iqariya) to show the buyer that there are no legal or financial claims on the property (such as pending lawsuits, unpaid taxes, alignment regulations, or new zoning regulations).
Sanad Tamlik describes the property and defines its ownership.
After signing the sale contract, it is the buyer's responsibility to obtain an official Rental Valuation (Qima Ta'jiriya) from the Ministry of Finance.
Required Documents:
• Ownership or Title Deed (Sanad Tamlik)
• Unit Property Certificate (Ifada Iqariya lil Qism)
• Property Certificate for the common areas (Ifada Iqariya lil Aqsam al Mushtaraka)
• Allotment Map (Kharitat Ifraz)
• Survey Map (Kharitat Masaha)
• Building's Ownership Regulations (Nizam Melkiyeh)

Close
Landlord's Guide
Required Documents:
• Ownership or Title Deed (Sak Moulkiyeh)
• Property Certificate (Ifada Iqariya lil Qism)
• Rental Contract
Landlord Duties & Responsibilities:
• The Landlord is in charge of the structural maintenance of the unit (main electrical wiring or sanitary installations, leakages, etc., provided they are not the result of direct negligence by the tenant).
• Contract Registration with relevant Municipality

Close